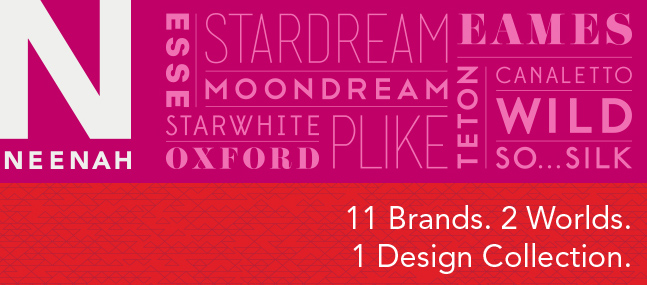 Meet PLIKE®, another very unique paper within the Design Collection. It has an artistically "plastic-like" surface. Don't be fooled by other suede feeling sheets, PLIKE is the original of the soft touch surface papers. It is unmatched in foil stamping results. And these beautiful results continue when silk screening, embossing or die-cutting. There are 10 rich colors in 122 Cover. Three colors -- Black, White and Red are available in 95 Text which means matching envelopes are readily available in these 3 colors also. If you want to get your message across, this plush, one-of-a-kind surface excudes luxury.
Because of PLIKE's unique surface, you'll want to get maximum printing outcomes. Pretesting is recommended. Take a look at these PLIKE® printing tips.
Next, we'll reintroduce you to OXFORD.