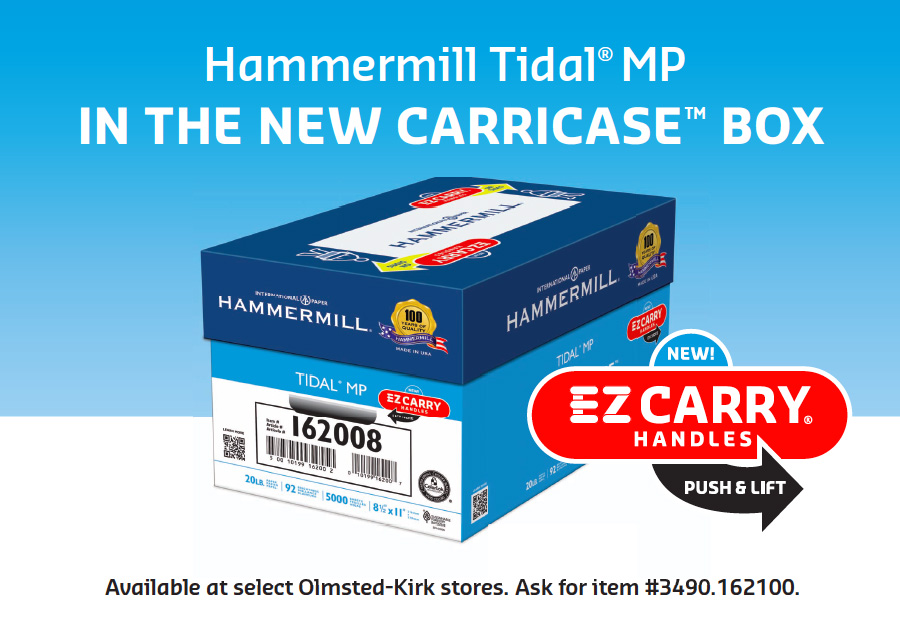 Straining to pick up your cartons of Tidal MP? We have the answer - the new CARRICASE™ box. Olmsted-Kirk is the first to offer Hammermill® Tidal® MP in a new, easier to lift, easier to carry carton design. The unique Airboard™ spacer gives your fingers room to lift the case, as well as protects the paper during handling. Get an introduction to this new, innovative product when you visit one of these five O-K Paper Centers:
5700 Airport Freeway in Haltom City
500 North Griffin in Dallas
14320 Midway Road in Farmer's Branch
1601 Valley View Lane in Farmer's Branch
722 Lingco Drive in Richardson
Or contact your O-K paper representative for more information. Your back with thank you for it.